Hi Guys!
I hope you all are well and have been enjoying your summer… I'm so sorry that it's been a bit since my last post but I've been busy creating some super secret makes for Tim Holtz and his upcoming Fall and Holiday Release! It has been a dream come true to be able to create for him and his wonderful product lines.
Wait till you see all the goodness, I promise it is so worth the wait, and as soon as I can start, I'll be posting all kinds of creations and their tutorials. But until then, I have a mini tutorial for you that I discovered while making one of those secret examples!!
Have you seen the new 3D Texture Fades that Tim Holtz and Sizzix released back in April? Well, if you haven't, you need to check them out!
Here is a short "Did You Know" video explaining all about them.
I have been slightly addicted to this one in particular. It is so amazing that it can create so much depth and texture.  Anyways, that leads into my mini tutorial…
Weathered wood and shiplap are all the rage right now, thanks to Joanna Gaines and her amazingness…I love EVERYTHING that she does… but anyways, that got me to thinking…could I create a Weathered Wood type look with watercolor paper to use on a card?
And sure enough, I think I found a way!!
Look at this!
Now, I'd show you the card I made but remember…I can't, it's top secret …that will be coming up in the near future …however, I can show you the recipe for the Weathered Wood. It's really simple…
I used a brayer, Picket Fence Distress Paint and a variety of Distress Spray Stains.
I simply took a piece of watercolor paper and sprayed it with water and ran it through the Vagabond the recommended number of times (3 times)…I then dried it with my heat tool, then rolled out some Picket Fence Distress Paint to create a resist of sorts, it didn't get into all the nooks and crannies because of using the brayer, which worked perfect!
Here is the first…
This one kind of looks mossy! I sprayed my paper with water then added Frayed Burlap, Hickory Smoke, and Pumice Stone Distress Spray Stains, then I dried it with my heat tool, sprayed it a little bit with some more water and a bit of Peeled Paint Distress Spray Stain.
Here is the 2nd…
This one has more orange and reddish tones… Sprayed my paper with water, then sprayed a bit of Rusty Hinge and Antique Linen Distress Spray Stains, then dried it with my heat tool.
and the last one…
Sprayed my paper with water then added a bit of Antique Linen and Tarnished Brass Distress Spray Stains. Then dried it with my heat tool.
I can't wait to dig in deeper to see what other amazing things you can do with them. To add more depth on these I plan on adding a little Distress Ink, Oxide Ink or Crayon… I hope you enjoyed this super quick technique and I promise to be back very soon with a plethora of tutorials!!
Plus, the card that used one of these backgrounds!
Until then, have a wonderful day and enjoy the rest of your summer!
Creatively Yours,
Stacy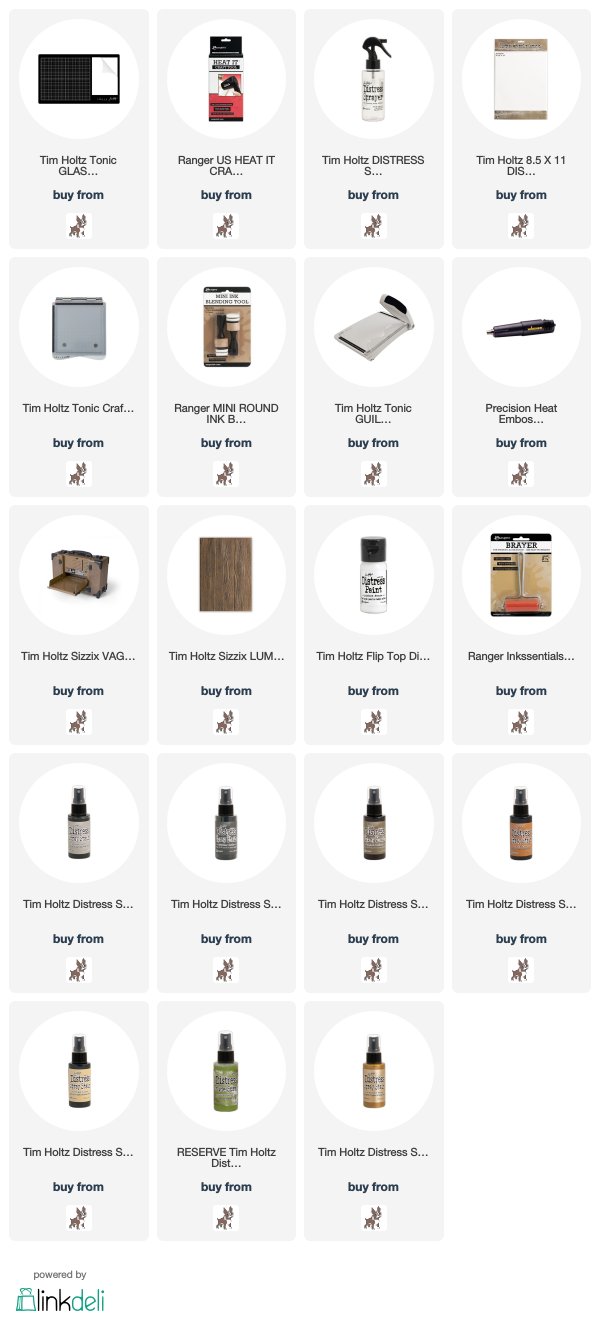 What is an affiliate program, and why should I click on the link and buy through you?..
When you shop via the affiliate link on this blog, I receive a small commission, from the affiliate provider (Simon Says Stamp), at no extra cost to you whatsoever. These commissions help me to cover hosting fees and other costs to run my blog and be able to provide you with FREE inspiration. If you shop the links, THANK YOU! I truly appreciate being able to share my love of creating with you.